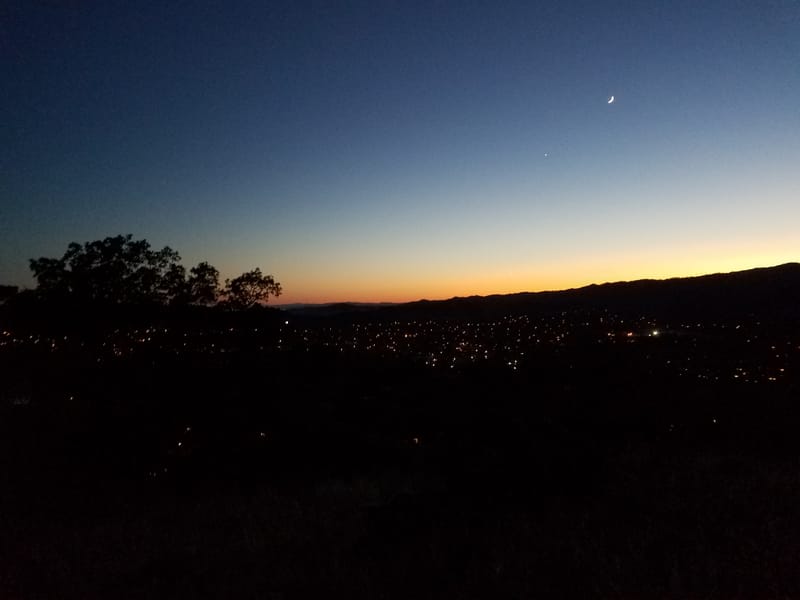 Why does this affect you, and why should you care?1. Property Owner:
Data shows that property values will take a direct hit when telecommunication towers are erected in the vicinity; particularly vulnerable are residents with hillside and ridgetop views where towers are installed, and clusters of towers can result in a substantial impact on the desirability and value of a neighborhood. No one is immune, from luxury estates to middle class neighborhoods. Doubt it? See
www.emfanalysis.com/property-values-declining-cell-towers/
,
www.emfanalysis.com/wp-content/uploads/2016/04/Impact-of-Cell-Towers-on-House-Prices.pdf,
www.nocelltowerat1095channing.com/
. Declines of 20% of property value have been documented, and 97% of people surveyed said they would not choose to live near a telecom tower.
2. Any Resident of North Vacaville:
a big part of the quality of life in Vacaville are the open, airy vistas we experience from many vantages in town. This tower, and future additional towers on Old Rocky, will substantially mar those vistas, whether during the greening up in spring, the summer and fall golden colors, the stately oaks and rocky crags, or early evenings as the sun sets and ridgeline features are in silhouette.
3. Open Space User:
There are few open, undeveloped summits in Vacaville, in fact, we only count two - Old Rocky in the Glen Eagle Open Space and Peak 732 to the north. Old Rocky has been a favorite destination point for generations - ask many old timers and they will tell you of hikes and picnics there as kids. Current hikers enjoy the expansive views from the summit. The tower and associated building will change all that, blocking views, encourage future additional towers, and putting you at risk from non-ionizing radiation. Furthermore, the building on the summit will run air conditioning non-stop on warmer days, and change the character of this historic peak.
4. Business Owner:
Few know it, but Old Rocky is a regular destination for hikers, rock climbers, cyclists, and others from Davis and other points from miles away. Visitors patronize our businesses, and the open spaces and scenic vistas are a major attractant to folks moving to Vacaville. Let's maintain that growth mindset, and pay close attention to the quality of life we are offering.